Free Service, Register Now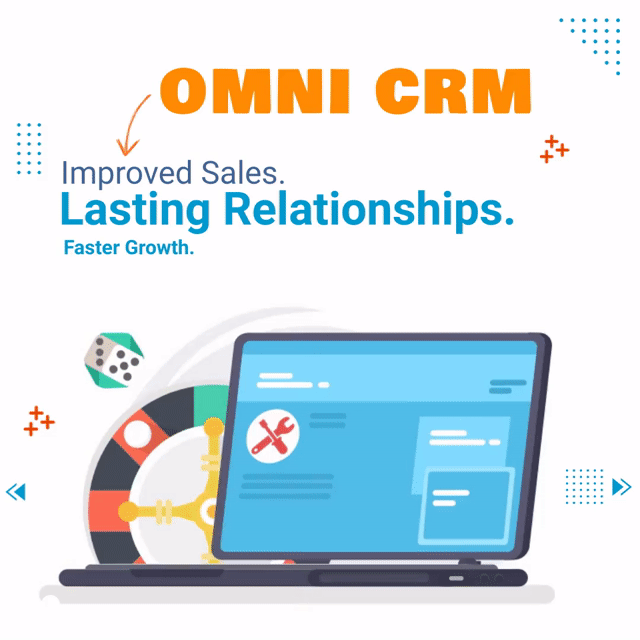 No obligation • Nothing to pay • Free Trial​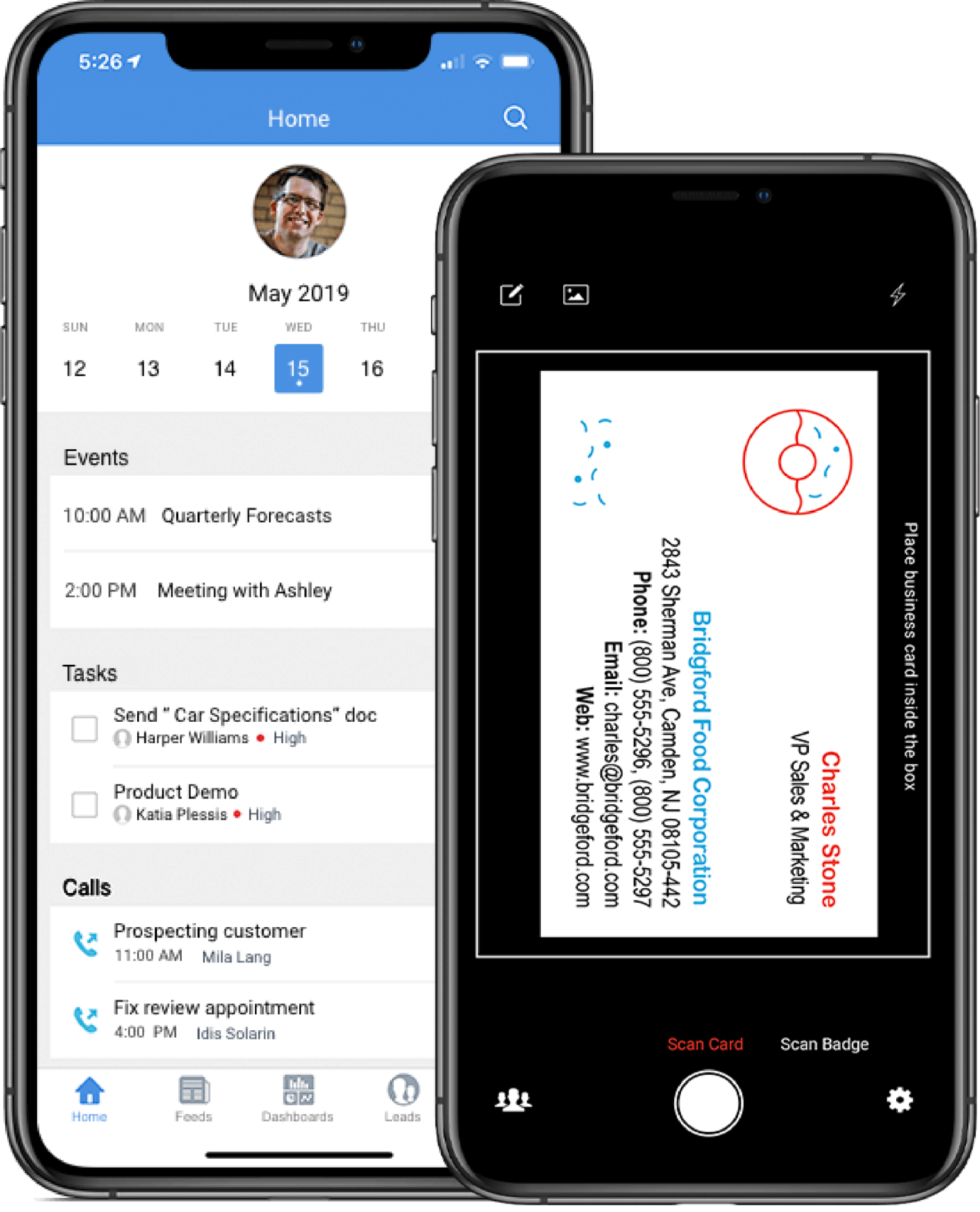 Sell on the go with CRM Mobile
CRM's mobile app provides constant access to customer interactions, contact history, recent transactions, and up-to-date pricing information.

Capture leads, wherever you are.
CRM's card scanner app allows your sales reps attending events to extract contact information from business cards into your CRM simply by taking a photo of it.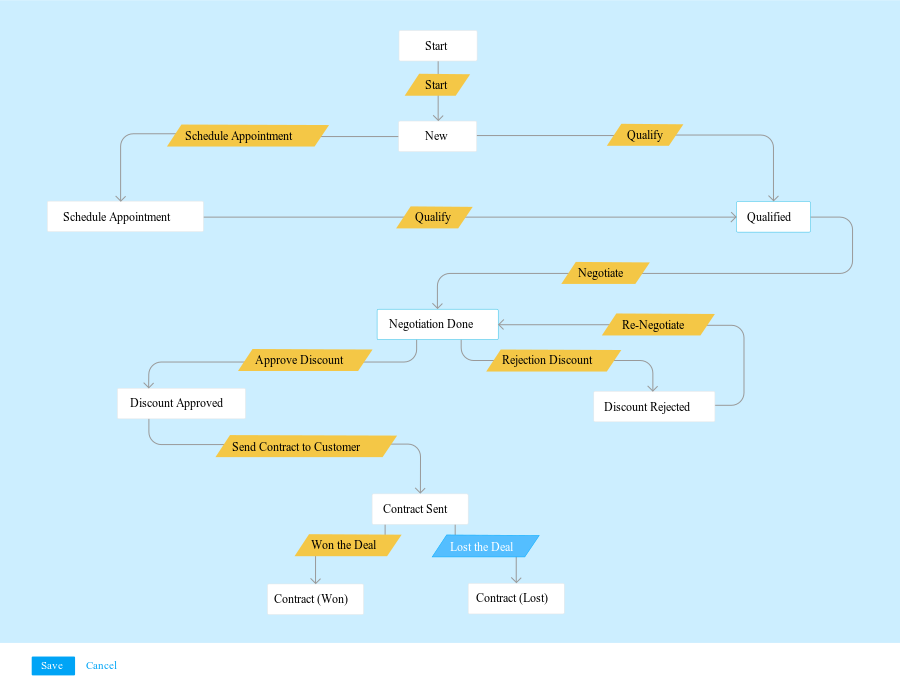 Automate every aspect of your business and cut out time-intensive, repetitive tasks

Streamline your lead nurturing process and make the most of every incoming lead

Trigger instant actions, stay on top of activities, and follow up better with workflows

How to get started ?
Few Steps only,
1. Create your free account
2. Read Our CRM Guidance
3. Add Records
4. Explore All modules
5. Add Users
6. Start Using CRM
What are the benefits of using Our CRM?
Holistic view of customers and their data
Better contact and deal management
Automate sales follow-ups
Security of business and customer's data
Greater coordination and efficiency within teams
Improve communication with customers
Broader spectrum for analyzing sales and
Marketing metrics
Can I start using the CRM right away after the trial is over ?
Our CRM offers a comprehensive suite of business management tools to help you with everything from managing customers, marketing and productivity to finance and HR.
The system designed to be used right away, yet you can farther customize it as per your requirement.
How the CRM help me with Marketing & Lead generation ?
Schedule Auto Marketing Campaign to Attract new Leads and add them to your CRM .
Webforms, Google integration, APIs, social integration (Twitter and Facebook)
Automatically add leads and contacts from social media.
Engagement over phone, emails, or social media. Identifying the best time to contact.
Workflows, Approval process, automation tools.
Negotiation Follow-ups through different touchpoints.
Can Send Bulk SMS from CRM directly?
Yes, you can send Bulk SMS, or schedule SMS to be sent based on triggers, you can send SMS for,
Reminders to clients when their service is due for repayment

Notifying your customers that their item is ready for collection

Letting your customers know their product is on its way

Invoice payment reminders

Appointment reminders to reduce no-shows

Broadcast discounts and special offers

Encouraging participation in surveys and competitions

Notifying your client database of the arrival of new or ordered stock

Follow ups for customer feedback

Prospect and lead scoring
What about emails?
You can send either bulk emails or individual emails.
You Can track all incoming and outgoing emails, and check if the emails opened, sent, bounced..etc.
Also can use An Email parser feature that enables the user to fetch data from incoming emails. Basically, An Email Parser is designed to automate the process of adding records to CRM by extracting information from incoming emails.
You can schedule and send emails based on triggers.
Also you automatically send auto- replay or follow-up emails with attachments
Can I Import , Export and Backup Data ?
Absolutely. There are a bunch of common operations that you would be performing as an administrator. Out of which, a few important tasks are to maintain a clean database and discover strategies to assess and improve the quality of your data in CRM. Some of your day-to-day activities would include:
Import data from external sources to CRM
Export data from your CRM account
Backup your full database immediately
Schedule Daily, weekly, Monthly backups.
Download your backup to your cloud server, PC automatically.
Deduplicate your database
Use the right keywords to filter your data
Use page-level and record-level navigation to spot data
Perform mass operations to save time and effort
Organize events in CRM calendar
Is the CRM Cloud or On-premise?
Omni CRM is customized version of an universal crm, the CRM has more than 45 million users located in more than 180 countries around the world. 100% secured and uses cloud base platform on yearly or monthly subscription base.
Its better to have Cloud or On-premise?
The most obvious difference between cloud and on-premise solutions is where information and software is kept. While on-premise software deployment involves on-site servers, with the cloud your data and CRM software are stored on remote servers and more secure to keep your data, we are using AWS, and its accessed through an internet connection from anywhere.
Why its better to have cloud CRM,
Hassle-free installation. A deep-rooted fear that CRM comes with complex installation process is no longer valid.
Seamless access.
Ease of use.
Affordable product.
High security levels.
Reliable operation.
Flexible potential & Free updates.
With onsite CRM, you need to pay for full IT & developers team.
Enhanced compatibility.
Its a monthly or yearly Subscription ?
Subscription is per user, monthly or yearly, you can upgrade or downgrade or cancel anytime.
What's included within the CRM?
Omni CRM lets you work with more than 10 standard modules for Sales, Marketing, Customer Support and Inventory management. These predefined modules come with a set of default fields and layout. You can edit most aspects of a standard module to suit your requirements. or you can create your own module to serve your need.
Accounts
Activities
Analytics
Calls
Campaigns
Cases/ Tickets
Contacts
Deals
Documents
Events
Emails
Forecasts
Invoices
Leads
Payment Order
Price Books
Products
Projects
Purchase Order
Quotes
Reports
Sales Order
Social
Solutions
SMS
Tasks
Vendors
There is a free trail to test the system?
Absolutely, 14 Days to test all feature of the system
Do you provide an accounting software, or any other software's ?
Yes indeed, all our software's are integrated with each others yet you can use them separately,
Telephony Software.
Call Center Telephony Software.
Online Payment.
SMS Software.
Accounting software.
Survey Software.
Expense & Budget Software.
Forms Software.
Analytics & Dashboards Software.
Subscriptions Software.
Inventory Software.
Sign Software.
What Industries can use this system?
Automotive
Banking & Finance
Beauty & Hair
Call Centers
Competitions & Polls
eCommerce
Education
Emergency Services
Government
Healthcare
Human Resources
Information Technology
Insurance
Manufacturing
Marketing
Real Estate
Restaurants & Bars
Retail
Sport & Fitness
Telecommunications
Transport & Logistics
Travel & Hotels
Utilities
To know more about each industry and the best practice, please write to us on info@omnipro-bh.com to get more details
Do you provides the Customer Support & Service management ?
Yes, any support you required can call us or submit a request and our team will assist you within 24 hours.
what's your customization & Implementation strategy?
As mentioned earlier, Our CRM is ready to use right away, but we suggest the
following best practices which you can follow to achieve a successful implementation:
Planning
Define your business goals and strategies and plan your implementation activities around them.
Analyzing
Confirm your requirements, analyze them, and understand their scope in the CRM environment.
Designing
Review your business process and compare it with the CRM system to align it
with your business. Analyze the integrations that are needed and prep your data for the migration.
Validating
Assess the implementation in a test environment by giving your sales team access to the CRM account.
Deploying
Deploy the CRM. Continue to train your team members with documentations, training materials and other relevant resources. Document their pain points and identify the areas of improvement.
What about Security & Compliance?
Security component
Security is a key component in our offerings, and is reflected in our people, process, and products. Very Important to indicates that Omni Pro Solution is vertical cloud base solution hosted in global Data Centers, which guarantees your 100% running time and 100% security and also guarantees running your solution with or without Omni Pro support.
Your Admin Access
Once you created your admin user you will become the owner of the entire system and have full access to customize, configure, setup, integration, create codes or functions, mange your users & data. And Omni Pro has no access your admin account/ or system unless access granted.
Meeting HIPAA guidelines
Our CRM helps its customers stay HIPAA compliant by having necessary safeguards in place to ensure the integrity of the protected health information. Our CRM is not directly involved in collecting the Electronic Protected Health Information (ePHI) from the data subjects.
GDPR compliance
Omni Pro CRM is fully equipped for GDPR compliance as a data processor. Across data collection, storage and processing, Omni Pro CRM offers many options designed to help businesses safeguard customer data and meet the security and privacy standards set in GDPR.
Track user activity with audit logs
Monitor your sales team's activities with audit logs, so you can track who did what and when. For example, all actions done by your users with respect to record deletion and modifications will be audited so that you take proactive decisions.
Regular data backups
All your data is backed up in real time across multiple servers. In the event of hardware failure or natural disaster, your data stays secure.
About our System?
Omni Pro CRM Solution is vertical cloud base on universal platform hosted in global Data Centers to which guarantees your 100% running time and 100% security at all times.
Is my account secure?
Your Admin Access
Your admin account is 100% secure, and no one else has access to your account and data. therefore we advise to not share your admin account with anyone.
Manage user permissions with profiles
Enable record-level sharing permission for your users, and allow them to share individual or bulk records. Provide the same or different sets of permissions with other members, based on their Role Hierarchy.
Use profiles in CRM to restrict users from deleting or exporting customer records. Give each team member access only to the functions they need.
With field-level security, secure sensitive and confidential information like customers' bank account details from others. Choose which information appears for which users, and decide who's allowed to edit it.
Grant access with sharing rules
Manage org-wide data sharing settings by extending access rights to a particular set of users belonging to other roles and groups. Choose the records you want to share, and control access to your records by giving read-only or read/write access.