Free Service, Register Now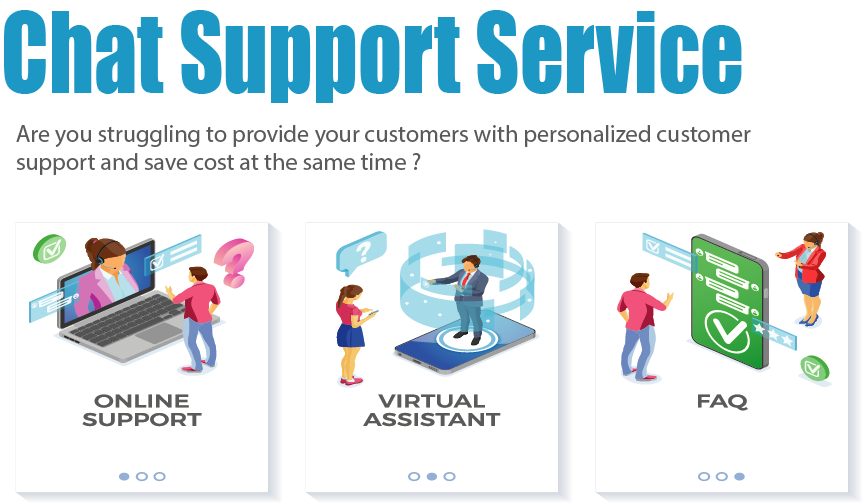 No obligation • Nothing to pay • 7-Day Free Trial​
Example live agent in action: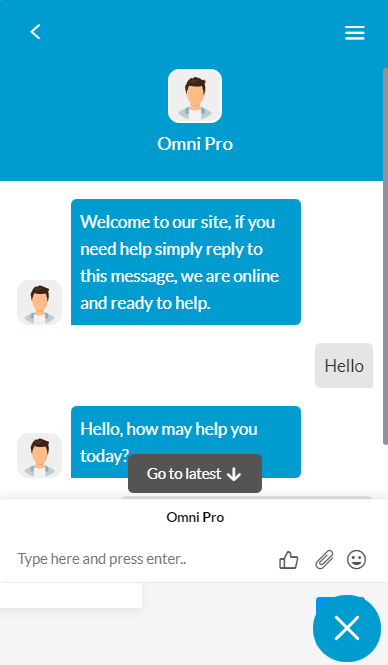 A messaging app offering hired chat agents. Strange, right? Not really.
Offering hired chat agents is core to our revenue model, and it is how we are able to offer our software completely free to many growing business users.
Currently we get paid to answer chats for a small group of awesome customers that do not want to (or simply can't) answer chats themselves.
To use our chat software will always be 100% completely free. You will never have to pay to use the core application.
Why would you want to hire chat agents 24×7 ?
Live chat is proven to increase leads, sales and overall customer satisfaction. Yet often the biggest challenge businesses face is how to hire staff to ensure you're always online. Hiring chat agents with Omni Pro is, "Your business, powered by our support team." Your customers will think they are chatting with your in-house staff, right on your website.
Nothing is worse for a visitor than not being able to find what they are looking for. The visitor may simply need to ask a quick question to make a purchase decision and nobody is there to help. Our dedicated native-speaking chat experts are fully trained in customer service and lead capture and can assist and guide your visitors.
We're sure you have many questions. The process of hiring qualified agents to answer on your behalf, just like the process of hiring your own internal team members, can seem daunting at first.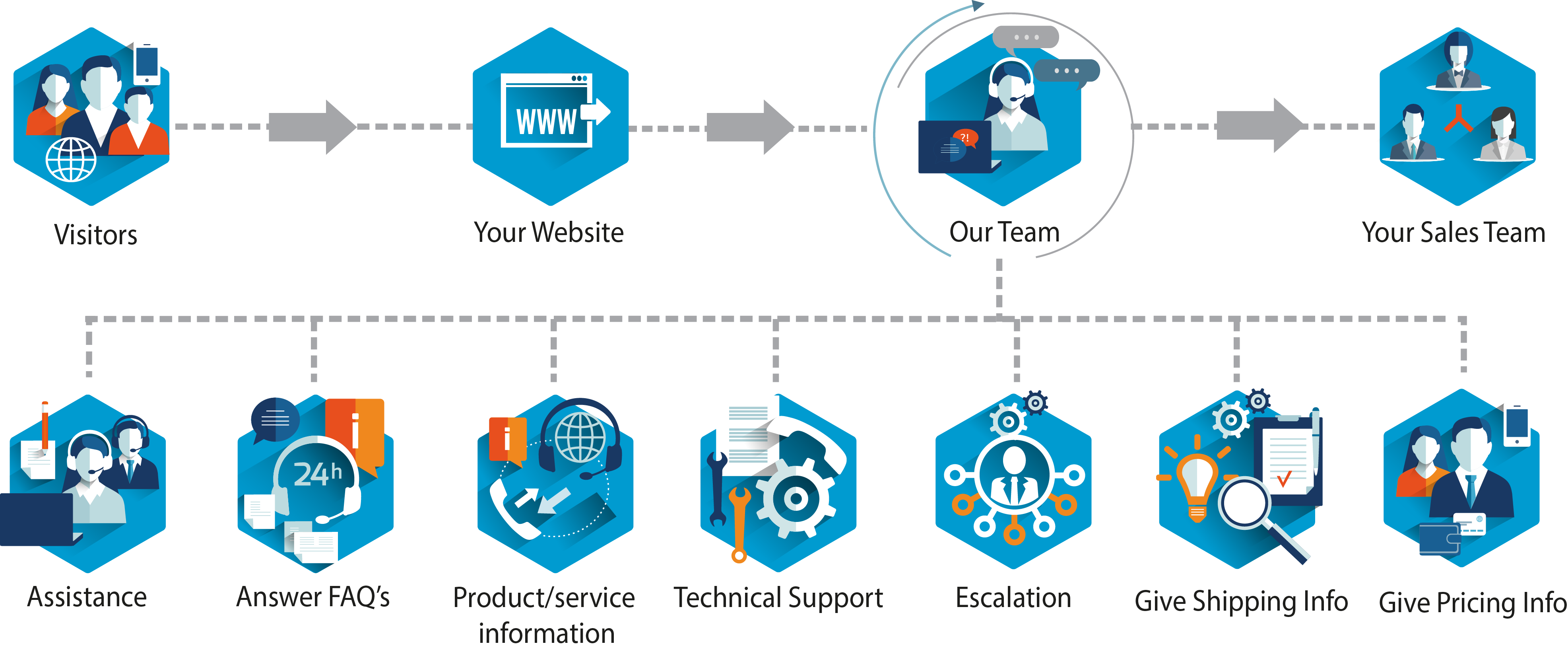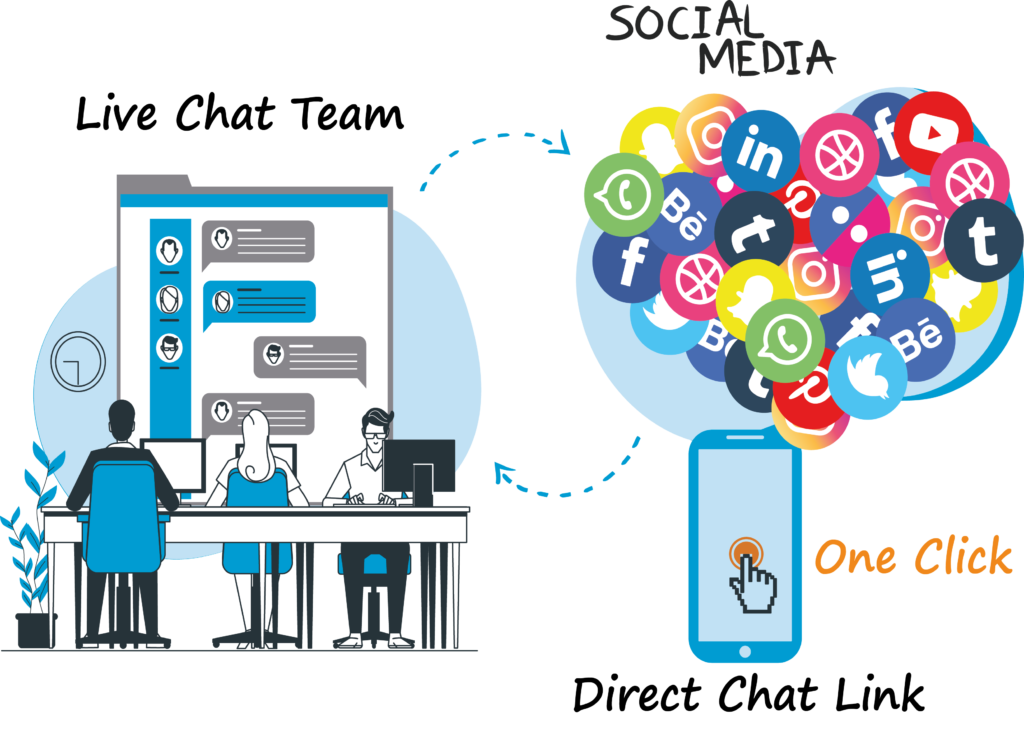 How does the service work?
Prior to allocating Live Agents to your project, we undertake a full audit of your requirements and any systems or processes we need to put in place to ensure we best represent you and your company.
We've developed a process to help us collate all the information agents will need to answer the queries of your website's visitors correctly and efficiently. Please do take some time to go through the questions and provide detailed answers to each. The more information we have, the better equipped we will be to service your website visitors.
Why should I hire chat agents for my website?
Many businesses don't have the staff available to have a representative ready to answer incoming chats at all hours of the day. When you hire our team of highly trained chat agents, your visitors will be able to chat with a real live person when you or your staff are unavailable. You can have our agents answer all incoming chats or keep you covered only when your staff is unavailable to answer. You set the schedule and we follow it!
How many chats will you accept from my website at the same time?
Our agents will answer up to two concurrent chats at a time.
How are your agents trained to be able to answer questions from my visitors about my products or services?
During the signup process, you will be asked to provide information about your business. Think of it as FAQs. You tell us what types of questions we can expect from your website visitors and provide the answers to those questions.
Our project managers will review your website and add any information we find pertinent to your business or service offering to the Knowledge Base. The Knowledge Base is a database of information about your business or service. This information is available to any agent that answers an incoming chat from your site.
This is an ongoing process. All of our agents are trained to add any additional information they learn about your business or service to your Knowledge Base. Typically, our agents can answer most questions easily within 5 to 10 days of starting the service.
What if agents are unable to answer customers questions?
There will be times when our agents won't know the answer to a question and we will need more information from you or your team.
In these cases, our agents are trained to get the name, email and phone number from the visitor and explain that we will follow up with them as soon as possible regarding their question or issue.
If the issue is urgent, we will contact you right away using the contact information you provided when signing up for the service. We can then add any information we learn during this process to the Knowledge Base for your site.
If the same issue or question arises in the future, our agents will be prepared with the proper answer. Our agents are trained to get the correct information to your visitors. We never guess the answer.
Can agents proactively engage with visitors?
Absolutely. We will help you set up triggers to automatically engage with visitors based on the page they are on.
We can work together to optimize the engagement rate and ensure the right message is sent at the right time.
Will I have a direct point of contact?
Absolutely. you can provide ongoing feedback on how we are doing with direct point of contact.
Can I chat with my website visitors when the Omni Pro agents are scheduled to be answering chats?
Yes, of course! You can chat with your website visitors and our agents through the Admin dashboard. You can even monitor our agents' performance in the main dashboard as they serve your visitors.
What hours are the chat agents available?
Our agents are always available to answer chats on your behalf. We never close. We provide live answering services 24 hours a day, 7 days a week, 365 days a year.
Do I have to sign a long term contract?
No. You pay for the service on a monthly basis. There are no lengthy contracts to sign.
Do you charge for lead capture?
No, we never charge you for capturing a lead. We don't charge on a per-lead basis. You only pay the flat monthly rates outlined on this page.
Where are the Chat Agents based?
Our chat agents are mainly recruited and registered in the Kingdom of Bahrain those are carefully selected and qualified, professional chat agents to serve you and your customers 24/7.
Which languages do your agents speak?
Currently we are only offering live answering in English due to demand. We will be adding more languages like Arabic or any other language as per your request.
Can agents answer chats from multiple businesses and/or websites?
Yes. However, we bill on a per domain/property basis.
There is an exception, however, if you are running chats for the exact same business on multiple forwarded domains.
As a general rule, if the responses need to be tailored per site, the sites are considered separate entities.